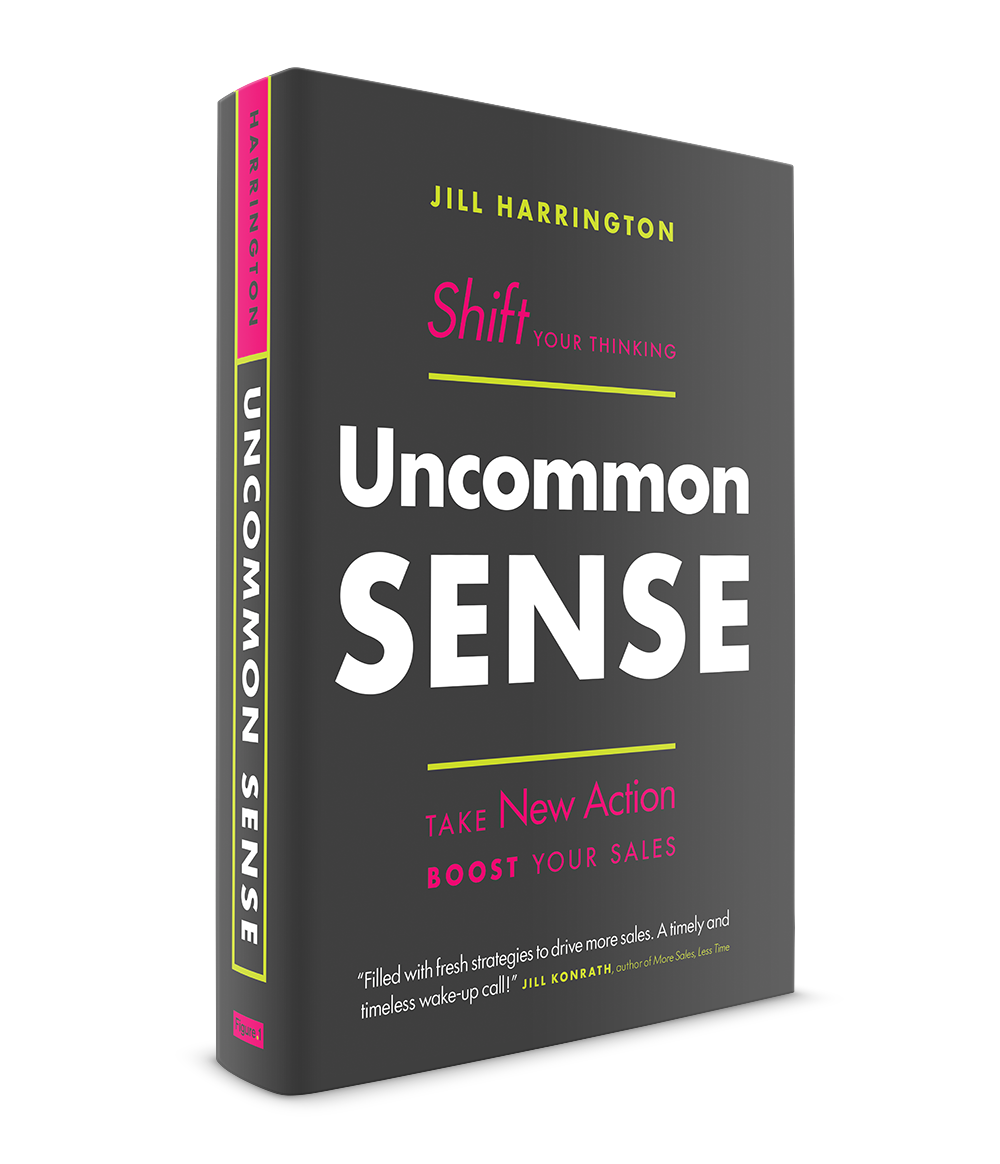 NOT JUST ANOTHER BOOK ON SELLING
"Filled with fresh strategies to drive more sales. A timely & timeless wake-up call!"
Jill Konrath
I wrote this book with a single purpose: To challenge you to turn the traditional seller mind-set on its head. By eliminating the nonsense common in today's sales environment and replacing it with uncommon sense you'll stand out from your competitors and win better deals at higher prices.
It's time to dispense with the common nonsense of dusty old selling imperatives like elevator pitches, unique value propositions, and "always be closing."  Stop thinking like a seller, and start thinking like a new breed of customers and prospects…If you want to sell more, sell faster, and at higher profits. 
Purchase from one of the following… or other good book retailers:
"Masterful, insightful, significant and wholly relevant. Uncommon Sense is not a book that all frontline sales professionals should read but rather a book they must read." 
Jonathan Farrington
Uncommon Sense: Shift Your Thinking. Take New Action. Boost Your Sales
Delivers counterintuitive thinking in bite-sized chunks for sales people just like you and gives you the answers you've been seeking to eliminate your big sales challenges. Once and for all.
Provides a toolkit of practical strategies, frameworks and tactics that will accelerate your access to prospects, enrich engagements with your customers, and transform your results.
Features real world examples of calls gone wrong, career-changing successes, eye-opening statistics; and tips for thinking your way out of self-defeating behaviors and into providing relevant value for clients.
The fundamental truth is this: Your results are driven by your actions. Your actions are driven by how you think. When you change how you think, you change your results—it's all Uncommon Sense. 
Purchase from one of the following… or other good book retailers:
"This practical, powerful book, based on years of proven methods and strategies, will help you to get more and better meetings with better prospects, and make more sales, faster than ever before."
Brian Tracy
"In this smart, fast-moving book, Jill Harrington lays out your foundations for success in sales, in business, and in life. If you're looking to upgrade your sales career, your sales team, and your sales results – look no further. Buy a copy for everyone on your team. Yes, it's that good."
David Newman, CSP
"You won't put this book down. It's like reading a mystery: you want to dig into the story and find out how the book ends. Jill's book is engaging, witty, and truthful. Apply her lessons, and your competition won't have a chance!"
Joanne S. Black
"Uncommon Sense makes perfect sense! Harrington's fast-paced style, humor, and storytelling provide the context you need to shift the way you think and sell to have buyers choose you over your competitors." 
Ardath Albee