Your conference or sales meeting is an important investment of time, money and resources.
You want content that inspires fresh thinking, "Hmm, I never thought about it that way." And you need your audience to leave feeling reenergized and motivated to act on new ideas that will drive their success.
If you are you looking for a conference session that:

Is big on content and fresh thinking
Is thought provoking, interactive and entertaining
Is pragmatic, practical, addressing your specific interests
Closes with a powerful commitment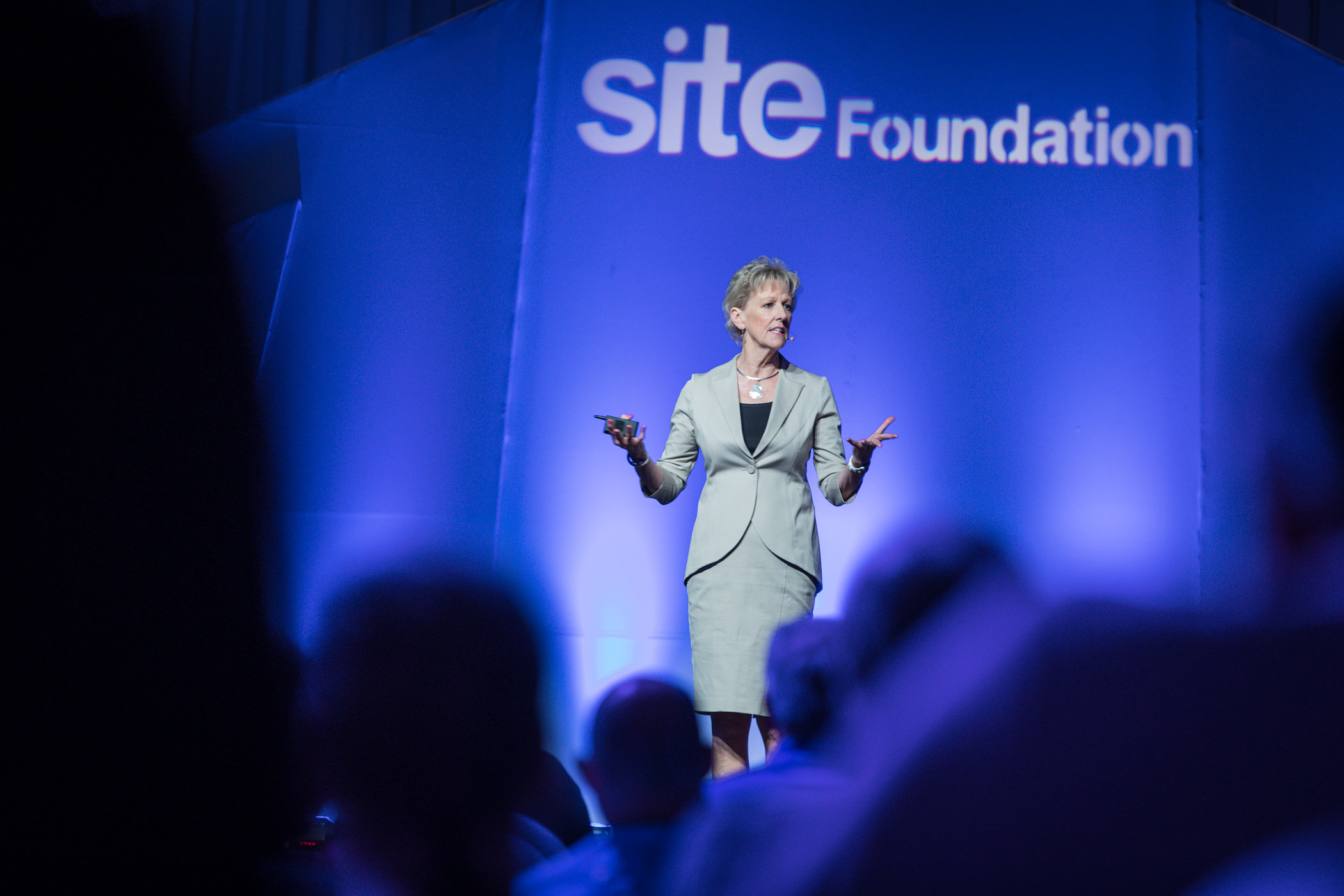 Then hire Jill for your next sales conference or association meeting.
Every main-stage keynote and breakout session delivered by Jill is designed to meet the specific interests and priorities of each audience. Contact us to discuss your objectives and desired outcomes.
"Jill is an  inspiration – her knowledge, style, energy and enthusiasm should be bottled and sold." ~ Transcontinental Media
Position You to Win!
Sales success has little to do with how great your product or service is and everything to do with how you "position" your greatness in context of what your buyers care about most. As professional sellers, you have multiple opportunities to position you to win… through your sales conversations, messages, presentations, proposals, trade shows, social networking and more.
Here's the bad news from the buying community: A lot of suppliers do a stinking job of differentiating themselves from their competitors in all of these. Which means you're blowing opportunities to move valuable relationships forward and to win good business at great prices.
Be the one that stands out and gets noticed! Jill will show you how to position you to win… every time.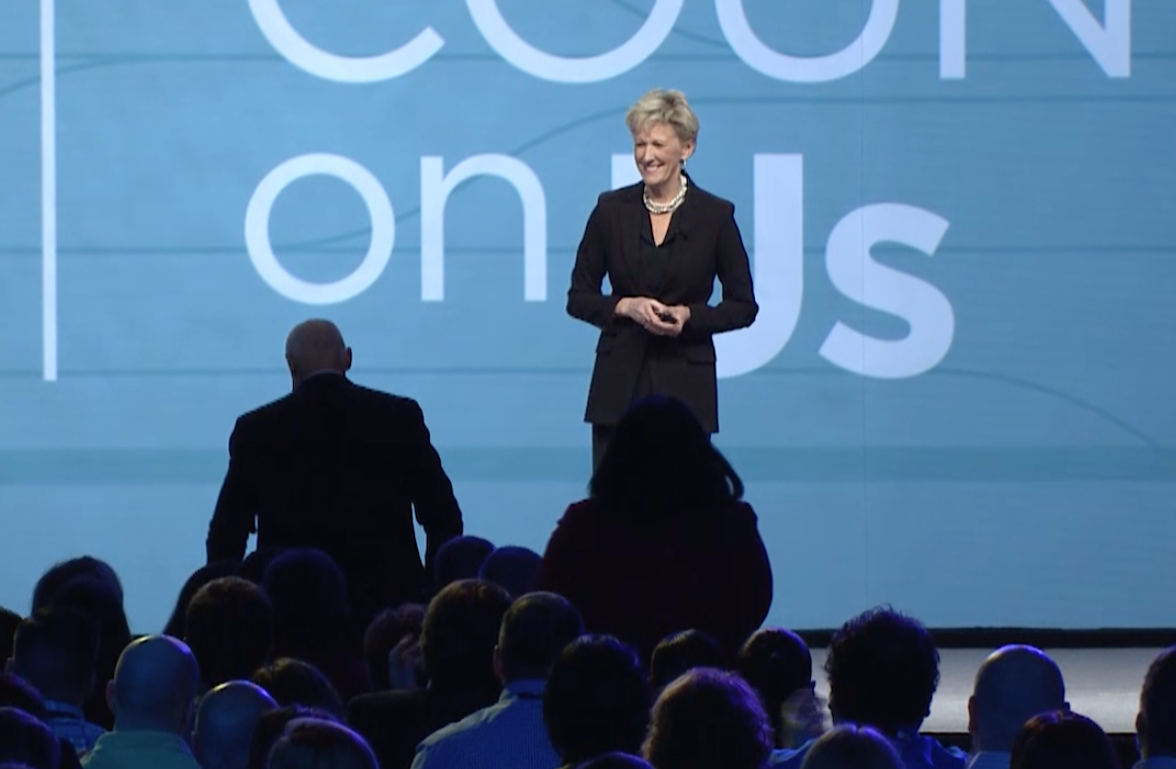 Rethink Your Sales Success.
It's a different world. Competition for time, attention and money is fierce. And, if the messages you deliver, the questions you ask, the proposals you present, the processes you use, and the services you offer are no longer relevant… guess what? Neither are you.
Here's the simple truth: "Sellers need to stop overcomplicating the sales process – and get relevant!" In this high-energy presentation, sales expert Jill Harrington will get you rethinking your selling ABCs and introduce you to the critical shifts required to assure your ongoing relevance in today's competitive business environment.
I Hate Cold Calling. And I Don't Want to do it Anymore!
Is your team struggling to get the attention of new buyers? Important customers won't give them the time they seek? They're not alone. Forget everything you've learned about prospecting. And remove "cold" from your sales vocabulary. Because evolving buying processes, technology and the digital world have dramatically changed the way we sell.
This entertaining, interactive session focuses on how to get the attention of, and access to, the most influential buyers when prospecting to grow new business; how to turn an immediate "no" into a future "yes" and maintain communication with potential buyers in a way that leads to future business.
Want this session at your next event? Contact Jill today.
Pump Up Your Woo Factor!
Find it tough to get buy-in for your ideas? Feel your role doesn't garner the respect it deserves? Struggling to get noticed in your career? Or simply want to have more influence and impact with your customers and within your company?
The ability to Win Others Over – be it your customers, your colleagues, your boss or your team – is perhaps the most important tool in any business person's skills toolkit. Most people try to bring others over to their point of view by using persuasion, sweet talk, even manipulation. It doesn't work. Let Jill provide you the secret to greater influence. A session for all sales, service and support professionals who interact with internal or external customers.
Make It Happen!
How to get important things done in a busy world. It's a fact of life in today's frenetic world – the expectations of our customers, our bosses and our families require us to do more, and do it faster. Juggling existing customers and incoming leads, negotiating with price conscious buyers, focusing on the day to day minutiae – all while leaving some "awake time" for family – it's exhausting.
Overwhelmed is the new normal. And while many see time management as the panacea, I'm here to tell you it's not! In fact, focusing on time management may be the biggest roadblock to you getting the smart things done. Learn the three brutal truths to super-charging your results in today's busy world…and leave inspired to pump up your personal productivity.
Leading a Peak Performing Sales Team.
There is increased pressure on sales managers to focus on driving, analyzing and reporting the numbers. What's wrong with this? It's back to front. Focus on the success of the people who ultimately drive the results and you'll have numbers worth reporting.
As a sales leader, your challenge starts with "how do I hire the right talent?" And it continues as you are required to drive superior performance and results through others. Strong sales leadership requires you to consider the "human factor" and to execute strategies that are often counter-intuitive.
A thought provoking session for anyone recently placed in a sales management position, for emerging sales leaders, and for experienced leaders looking to improve the "people performance" aspect of their role.
Customers Are Imperfect!
Selling would be uncomplicated if it didn't involve human beings. And despite rampant advances in technology the human factor is not going to go away. Buyers are human beings and human beings are individual, imperfect and unpredictable.
You may develop the best sales strategy in the world, but if you fail to prepare yourself to address the human factor that strategy may be doomed. In this entertaining look at the strange and common behaviors of buyers you'll learn how to navigate these imperfections to win the sale.
My content is not theory. I bring real world stories (the good and the ugly) to the stage.
I am obsessive about doing my homework to understand your objectives and the interests of your audience.
I show up early to watch and integrate your earlier messages into my session. And I stick around to answer immediate and important questions from your audience.
I'm passionate about what I do. And I'm fun! So, your audience is engaged from the opening line to the final 30 seconds.
I'll work with you on your pre and post meeting strategy to ensure you see the desired actions and measurable results.
Most importantly, if I don't think I'm the right fit for your audience, I'll tell you up front. Because I never want to disappoint a customer.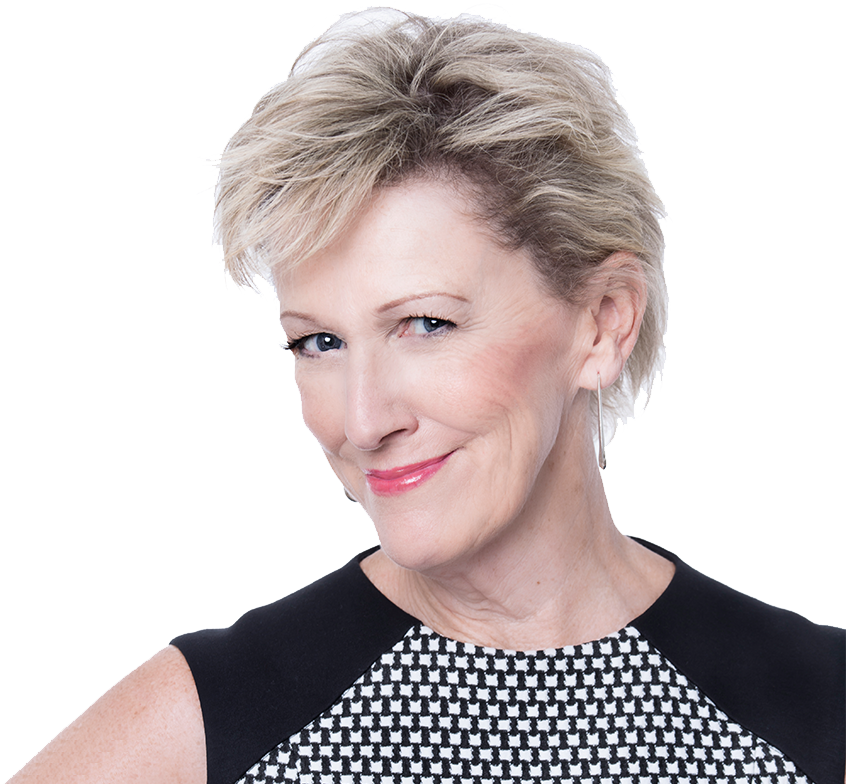 "I was less than enthusiastic to attend yet another "sales training", as this was probably the 15th throughout my career.  Jill Harrington's qualities as a business person, a communicator and seasoned sales leader quickly turned things around.  Without question, one of the best trainers I've ever met." - Senior Account Manager, Softchoice
"Jill has trained three of my teams in the past five years for various companies and she consistently delivers valuable, relevant and useful sales techniques and ideas.   Within days of the training, I observed firsthand the shift in my sales team and the wins that we scored.  We are a team firing on all pistons!"  - Executive Director, Sales, Cineplex Entertainment.
"I can honestly say I learned more in 3 days than I had in 3 years of Business School! You put some confidence behind the potential and I can't thank you enough." - Multimedia Advertising Consultant, The Telegram, NL.
"We originally engaged Jill and Lorella to deliver their four day sales methodology to our North America-wide field sales team.  Since that time we have expanded the reach of this program across most sales functions including our sales management team, our territory sales representatives, inside sales account managers and some technical experts. We have since added two additional sales development programs from their portfolio. Jill and Lorella have tailored a world class sales methodology to our business environment and have created an interactive facilitation format that is outstanding.  We are confident that it shows in the results in terms of seasoned sales reps uncovering new opportunities within days of training completion and reps of all experience levels closing bigger, more strategic deals." - Senior Vice President of Sales, Softchoice
"Thank you so much for the fantastic training day last week! It was relevant, fun and most of all hugely educational to the team. Without exception, they have all commented that it was the most relevant and enjoyable training day they have experienced – thank you so much for pulling it together. You certainly walk the talk!" - Director, Hilton Worldwide Field Sales.
"I have to tell you that you are brilliant at your profession. As an attorney, I have been subjected to countless hours of "training," and your course was the most beneficial and enjoyable that I have ever taken.  Your confidence and passion for sales is contagious and you completely exceeded all my expectations. … You have truly changed my perception of selling."   - Account Executive, Softchoice.