salesSHIFT on-site and on-line training systems, skills labs and mentoring programs are designed to assure your ongoing differentiation and sustained sales success. Each is tailored to the specific interests, priorities and needs of your team so that you see tangible business results.
salesSHIFT training systems comprise three core components:
READY:
Readying your team and their leaders before any new training initiative assures the most productive use of live "learning" time and equips everyone with the mindset and motivation to fully participate.
Pre-training on-line introduction to the mindset and uncommon sense thinking required to sell more in today's business environment.
"Sales manager readiness" session to prepare managers for their critical role in the transfer of new skills to the workplace and delivery of business results.
LEARN:
Our # 1 goal is to have your team leave training motivated to act and fully prepared to confidently and competently transfer new skills to their market place.
Unlike traditional training that utilizes hypothetical situations and generic exercises to practice new skills, our live interactive training integrates your "real world" client situations into the learning process.
Jill and her associate facilitators are experienced sales executives and practitioners who bring essential, relevant real-world stories to support the learning process and fully engage the most seasoned sales professional.
We develop and deliver our programs to catch you in the act. Our programs put heavy emphasis on providing feedback as you practice new thinking and skills in the learning environment. The result: elimination of the personal blind spots that threaten to derail your sales efficiency and effectiveness.
DELIVER:
Without consistent "on the job" support, newly learned skills quickly revert to old habits.  salesSHIFT provides a flexible combination of virtual and live post-training application support to assure the return on your training investment through the delivery of stronger sales results.
Monthly "skills reinforcement" podcasts with associated field assignments
Personal application journal to record progress and track successes
Live team / manager coaching calls
Impact booster clinic 6-12 months after live training
Uncommon Sense managers' coaching guidelines
A three-day high-energy program that introduces the what, why and how of the steps of the sales process to deliver more predictable and stronger sales results in a changing world.  This comprehensive system provides your team with a consistent sales methodology that aligns with the buying process to identify, win and grow new business opportunities for bigger profits.
"INTELLIGENT PROSPECTING" SYSTEM
It used to be that "closing" was the toughest step in the sales process. In a world where buyers guard their time do their due diligence without the intrusion of a seller, today's greatest challenge is "opening" a productive first conversation with high potential prospects. It's time to shift to a more intelligent prospecting approach that aligns with the realities of the current market.
"INFLUENCE & IMPACT" SYSTEM
Everybody sells.  Every day.  And anyone who touches your customers has considerable influence over, and impact on, your customers' decisions.  This full-day program is for non-sales, sales support, and business owners who may be unskilled in, or uncomfortable with, the concept of selling but who play an integral role in account retention and business growth.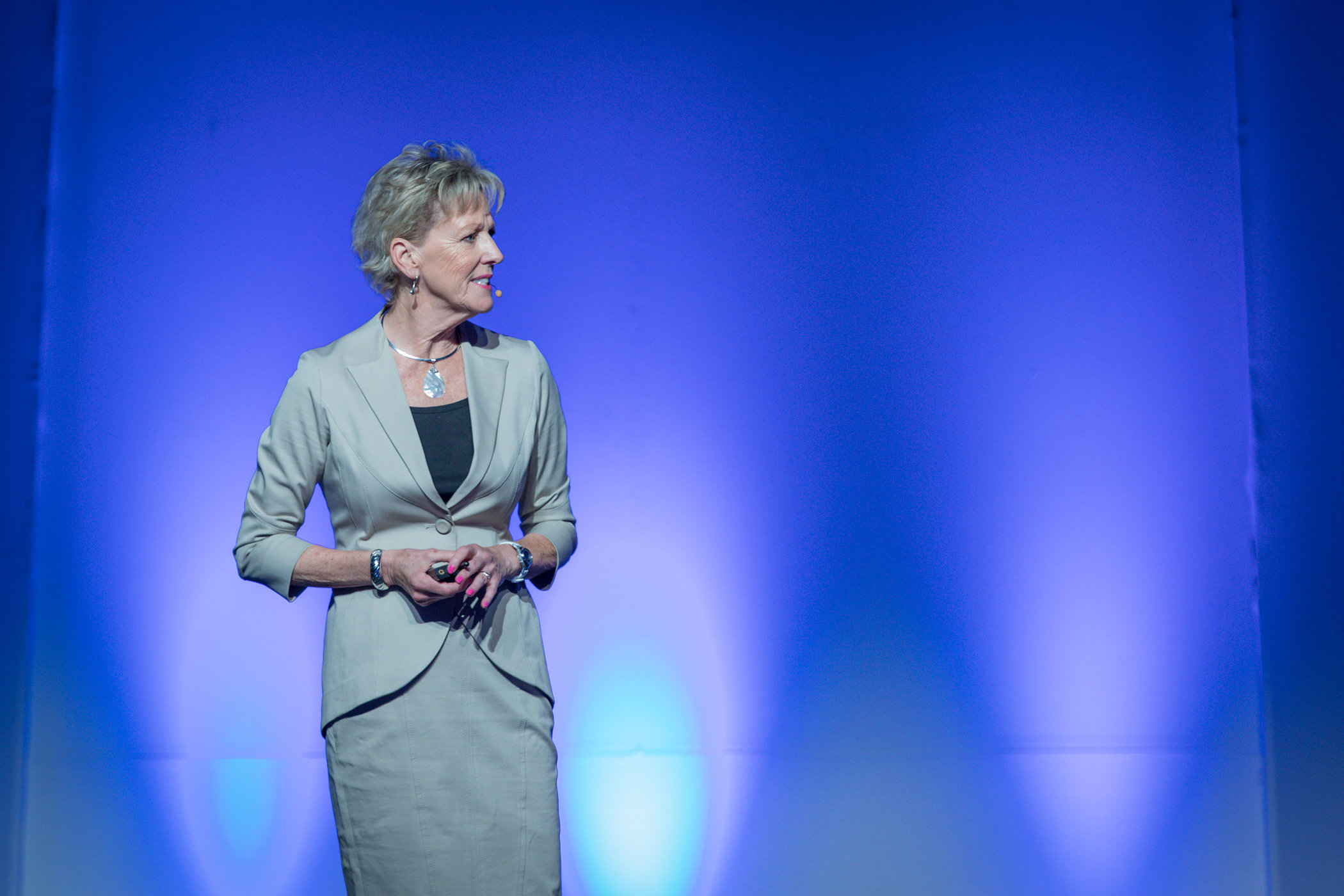 To get more information on available on-site or online training…
"I can honestly say I learned more in 3 days than I had in 3 years of Business School! You put some confidence behind the potential and I can't thank you enough." – Multimedia Advertising Consultant, The Telegram, NL.
salesSHIFT Half and Full-Day Focused Skills Labs: 
For sales teams seeking smart "focused" skills training on a specific sales challenge or step in the sales process, salesSHIFT offers a suite of half- or full-day sales labs to address this growing need.
We survey your team to identify and understand your team's challenge(s).
We review your current approach to addressing this issue(s).
We research the perspective of the people who matter most – your clients & prospects.
We bring all of this into a full day facilitated collaborative "learning lab" that will shift the way you think about the challenge and provide you new skills and actions to drive immediate results.
We stay with you for 90 days to keep you on track and assure your return on investment.
"The Lab was invaluable. Simply put, it has changed the way I do business."
~ Regional Director, Hospitality Industry
Gain faster access to high potential prospects

Create sales messages that get attention

Questioning skills that change the rules of the game

Position you to win more at higher prices

Leverage your best customers to grow sales and expand accounts

The discipline of sales: self management
To find out if a salesSHIFT sales skills lab is right for your next sales meeting, conference or retreat…
Maximizer Mentor Program:
According to the Gallup Strengthsfinder test, one of Jill's top five strengths is Maximizer: "Transforming something strong into something superb."
Whether it is a first sales message, an important presentation, your proposal format or your team's fundamental sales approach, Jill's sweet spot is to take what is "good" and move the needle to "excellent."
This innate talent coupled with her extensive training as a professional coach and her "make it happen" approach positions her as an ideal mentor for you or your team.  The Maximizer Mentor program is a flexible individual or team coaching process built around your specific needs to help identify your personal strengths, eliminate potential blind spots, and support the achievement of your professional and personal development goals.
The Maximizer Mentor program is for executives, sales leaders at all levels, business owners and individual sales pros who want to take charge of their professional growth and be held accountable for taking action that will maximize their potential and further enhance their success.
Mentoring programs require a minimum commitment of three months.
To find out if the Maximizer Mentor program is right for you…
"I was less than enthusiastic to attend yet another "sales training", as this was probably the 15th throughout my career.  Jill Harrington's qualities as a business person, a communicator and seasoned sales leader quickly turned things around.  Without question, one of the best trainers I've ever met." - Senior Account Manager, Softchoice
"Jill has trained three of my teams in the past five years for various companies and she consistently delivers valuable, relevant and useful sales techniques and ideas.   Within days of the training, I observed firsthand the shift in my sales team and the wins that we scored.  We are a team firing on all pistons!"  - Executive Director, Sales, Cineplex Entertainment.
"I can honestly say I learned more in 3 days than I had in 3 years of Business School! You put some confidence behind the potential and I can't thank you enough." - Multimedia Advertising Consultant, The Telegram, NL.
"We originally engaged Jill and Lorella to deliver their four day sales methodology to our North America-wide field sales team.  Since that time we have expanded the reach of this program across most sales functions including our sales management team, our territory sales representatives, inside sales account managers and some technical experts. We have since added two additional sales development programs from their portfolio. Jill and Lorella have tailored a world class sales methodology to our business environment and have created an interactive facilitation format that is outstanding.  We are confident that it shows in the results in terms of seasoned sales reps uncovering new opportunities within days of training completion and reps of all experience levels closing bigger, more strategic deals." - Senior Vice President of Sales, Softchoice
"Thank you so much for the fantastic training day last week! It was relevant, fun and most of all hugely educational to the team. Without exception, they have all commented that it was the most relevant and enjoyable training day they have experienced – thank you so much for pulling it together. You certainly walk the talk!" - Director, Hilton Worldwide Field Sales.
"I have to tell you that you are brilliant at your profession. As an attorney, I have been subjected to countless hours of "training," and your course was the most beneficial and enjoyable that I have ever taken.  Your confidence and passion for sales is contagious and you completely exceeded all my expectations. … You have truly changed my perception of selling."   - Account Executive, Softchoice.