How you sell is more important than what you sell.
---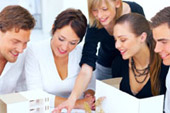 All of our on-site training programs, webinars and group mentoring sessions are designed to assure your ongoing differentiation and sustained sales success. Each may be tailored to the specific priorities, timelines and budgetary requirements of your team.

---

Fresh Minds Sales Lab
Sales people are becoming increasingly disenchanted with stale training programs with the big binders and cookie cutter formats that teach everyone the same worn tactics. They want thought provoking content delivered in a collaborative environment that encourages strategic exchange and tactical idea sharing amongst peers.  
We listen to you… and we deliver.
Introducing The salesSHIFT Fresh Minds Sales Lab.
What is a Sales Lab?
It is a smart shift from traditional sales training formats, the perfect complement to your ongoing training initiatives and, most importantly, an effective way to finally find resolution to your real-world-in-your-face sales challenges.  
Here's what we do…
---

Smart Selling
Shift your sales approach.
Traditional needs-based selling is history. Today's reality? Customers crave relevance. The seller whose intent is simply to find a need in order to close a sale is contributing to his own commoditization.
What separates the extraordinary sales person from the average is her intent to deepen her understanding of her customer and his business, so that she may proactively provide relevant ideas and solutions that contribute to his success over the short and long term. The sale is the output.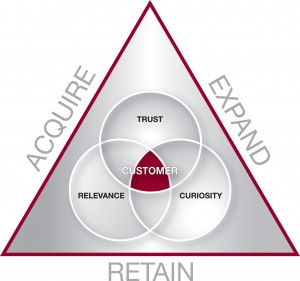 Acquisition of new accounts, business expansion within existing accounts, and retention of desirable clients all require mastery in three critical success attributes, namely trust, curiosity and relevance.
Relevance can only be achieved if sellers come from a place of deep curiosity. And curiosity may only be fully exercised when the customer feels a high degree of trust.
As a result of participating in this workshop you will…
---

Intelligent Prospecting
Shift your prospecting approach.
Getting the attention and time of desirable prospects has never been more challenging. The market is saturated with sales and marketing messages all citing the same tired benefits. Most sales pros hate cold calling. And they should! It's an unproductive frustrating numbers game that trains buyers to tune you out.
It's time to play a smarter game.
Do what the most successful business development professionals do. Adopt a strategy that incorporates three core principles: Focus, leverage and consistency.
As a result of participating in this program you will…
---

The Counselor Salesperson
(A Wilson Learning Program)
Research shows that the world's best sales organizations, regardless of size, have this in common – a relevant and disciplined sales process. If your organization lacks a disciplined sales process that is aligned with today's buying process you are already at a distinct disadvantage.
The Counselor Salesperson is a simple and effective sales approach, that is aligned with how and why customers buy and, equally important, why they don't.
This research-based program provides your sales team with an effective and consistent sales process that assures buyer/seller alignment while delivering the key interpersonal sales skills required to differentiate you and your company in a crowded market-place.
As a result of participating in this program you will…
---

The Art and Science of Discovery
Your ability to differentiate you, your offering and your company, and close profitable business deals is directly related to the quality of information you gather. The quality of information you gather is directly related to the quality of questions you ask. Trouble is, everyone is asking traditional fact finding, needs-based questions, getting the same answers, and coming back with similar solutions.
Our work with thousands of sales pros indicates that weak discovery is one of the most common blind spots. It is also the number one reason why we see so many talented reps leave "big" opportunity on the table.
As a result of participating in this program you will…
---

Selling To A Different Breed Of Buyer. Working With Procurement
The participation, and influence, of procurement and purchasing professionals has increased dramatically in the purchasing of business services. And many sellers struggle to develop productive business relationships with this new buying influence. The reality: Most are approaching it the wrong way.
In this half day interactive workshop shift your sales approach to better understand, and work with, this important buying influence. Understand why the best solution doesn't always win and why it's not simply about price. Learn how to build a relationship built on trust and information-sharing so that you are in a position to write winning RFPs.
Then have the opportunity to apply and test all that you've learned with our panel of purchasing specialists from four different industries. You'll get the surprising responses to the questions you've always wanted to ask.
As a result of participating in this program you will…
---

Unleashing your untapped potential
For non sales, sales support, and business owners who may be uncomfortable with the concept of selling but who play an integral role in influencing and impacting customers' decisions, account retention and growth.
As a result of participating in this program you will…
---
---